​Hi there! It's been a while since the last update, so I'm writing this to let you know that yes, the project is ​not ​dead and still in active development, though there will still be some time until the next patch is out. My current goal is to finish up the Cafror region before pushing the next patch, which is starting to near completion in terms of map design, quests, items and NPCs. Below is a stitch of how it currently looks. The brown/gray blob in the top left is part of something else, so don't worry about that just yet.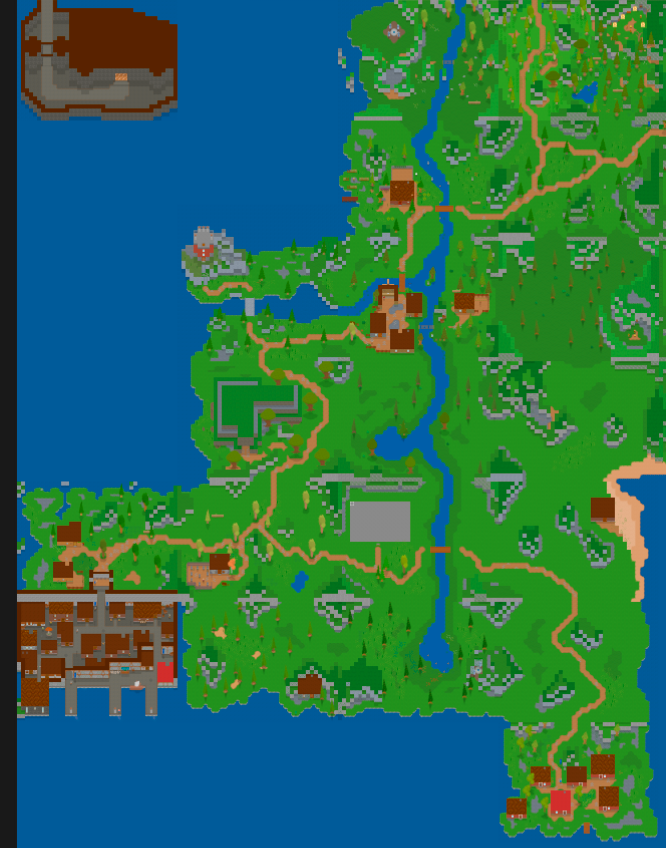 ​
​As you can see, it's a rather large area, consisting of 19 overworld maps and a bunch of interior/cave/dungeon maps. I've been spending a lot of time on creating tile sets to make each location feel more unique, as well as polishing and fixing up the various clothes/armor sprites used on NPCs. Many of the older tiles have also been updated slightly, my art "skills" have grown quite a bit since they were drawn over a year ago.
I am also working on a new map system, similar to what you find in similar games instead of the grid based one that is currently in the game.​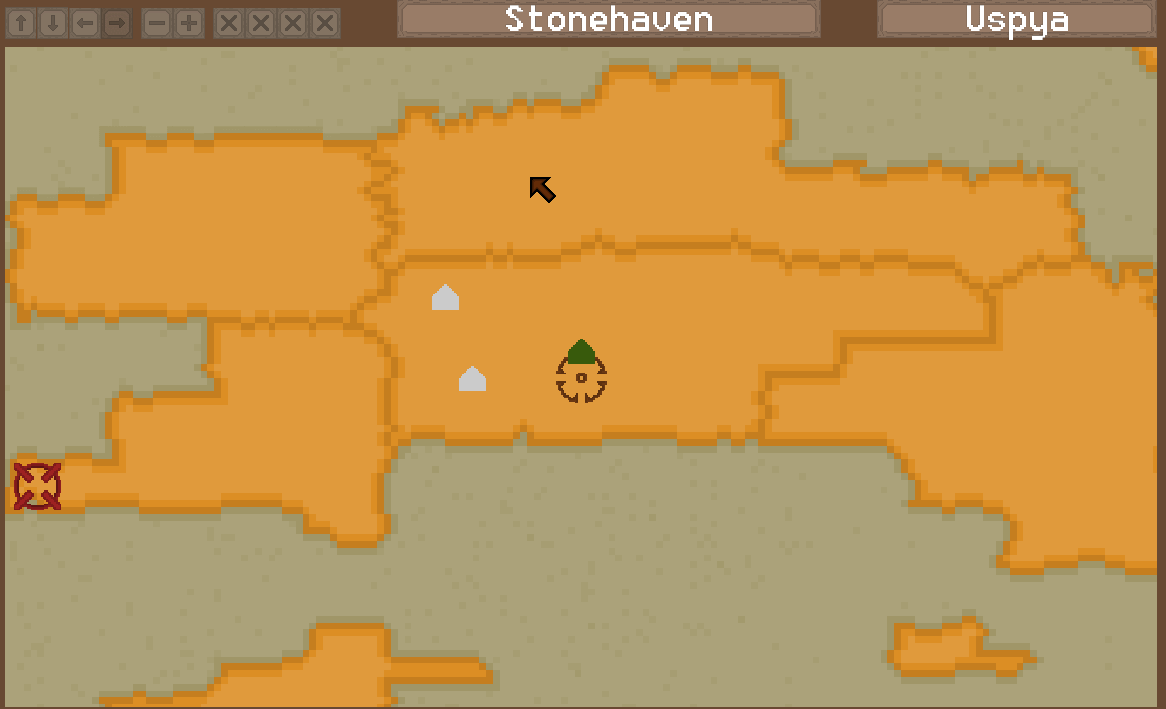 Please note that this GIF is a work in progress and not representative of the complete product.​This new map screen will make navigating much easier, as it properly marks your current location and displays all discovered locations (unless you have a map for that region, then it'll show the most important ones). Custom markers is in progress as well, allowing you to mark locations for later, possibly with custom labels/notes for each.  Exciting!
That's all for this post. Make sure to stop by the Discord server​ and/or follow me on Twitter​ for updates outside of this devblog.